Kmart's Big Layaway Giveaway For Holiday Presents
This is a sponsored post, I am a Kmart Layaway blogger, though all opinions are my own.
It's three months more to go before Christmas, any ideas of what you want to put on your wishlist? Shopping for presents or wishlist in advance wouldn't hurt because you get to see the items that you like to give or receive in stores. Have you heard about the Big Layaway Giveaway at Kmart's? It is one way to save money in advance on the your holiday gifts list.
What's nice about Kmart compared to Walmart, Best Buy & Toys R Us layaway is that there's a free layaway where you won't get charge for the service fee of reserving the items you want on the layaway. This layway at kmart's has been starting since 9/9/12 and ends on 11/17/12. You can any time on those weeks and pay it under 8 or 12 weeks, and you pay for your item every 2 weeks. If you choose to participate, you get a chance to Kmart's Big Layaway Giveaway where one winner will be chosen every week to get your item for free or without paying the remaining balance of the items on your layaway list. Another nice thing about Kmart's layaway is that you can do it either in their store or online whereas other stores doesn't have the online option.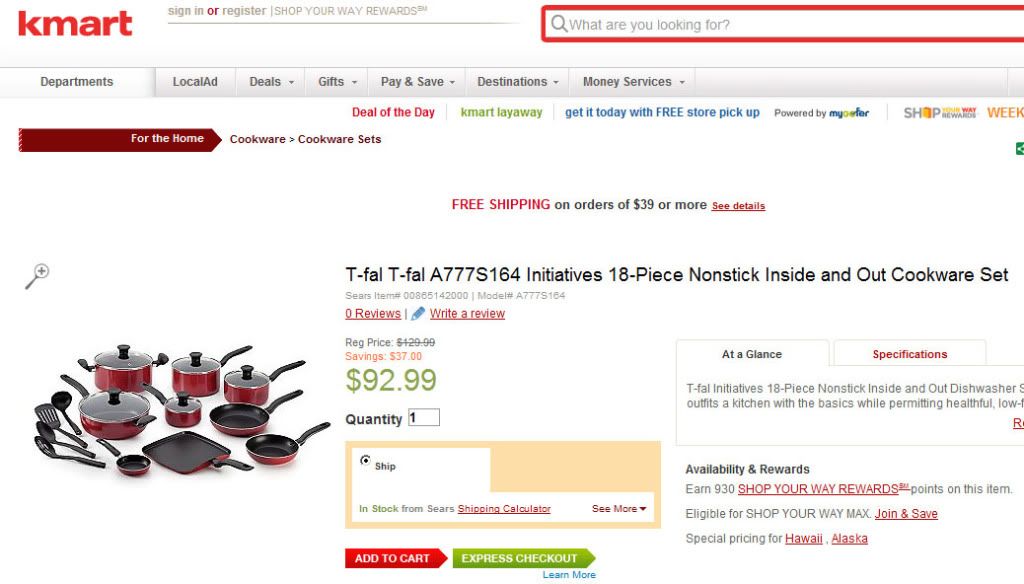 Here's what I am eyeing for a Hoiday present. I could divide the kitchen items to wrap as presents to my Mom & Mom in law. I could use some for myself too. Laughs. I wish I could be a winner of their giveaway too! How about you, have you spread out your Holiday gift list yet?