This post brought to you by Miracle-Gro. All opinions are 100% mine.
The weather has been nice in our area lately. There were days that it is overcast and rainy. I like it because it breaks up the hot and humid air and that the natural water that comes from the rain is always good for the plants. My mother in law invited me and my kids to plant corn seeds in her garden a few weeks ago. We went over her house and we saw that my brother in law was busy tilling the ground. He made sure that it will be ready for us to plant the seeds. I think the area he prepared was 18 x 8 feet rectangular size in-ground garden. Rows of Corn needs to be at least 1 foot away from each other. And sometime last week, I went to see how the corn are doing and I'm excited to see seedlings that are 3 inches tall. It makes you feel assured that they are going to grow nice and tall very soon (hopefully about knee length by the 4th of July).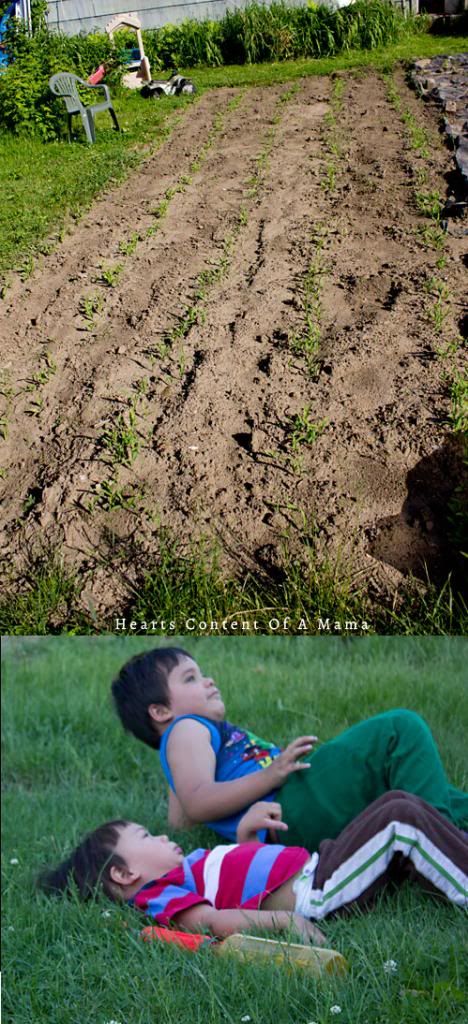 The photo above is the in-ground garden area where my kids and I enjoyed planting corn. The kids sure enjoyed laying themselves in the grass after planting. I also suggested a 
LiquaFeed All Purpose Plant Food Advance Starter Kit
 to help in making corn grow stronger.
How about you, what plants have you been growing lately? Have you heard about
The Gro Project
 by Miracle-Gro? It a nice movement that motivates everyone to grow plants whether you like it indoor or outdoors. I checked out 
Miracle-Gro
 Facebook page and you will find 5 easy growing projects that are simple to follow. I'm attracted to the Toyrarium and G.Y.O.B. projects. The Toyrarium is a small planting project that you and your kids will enjoy. You will just need an unused fish bowl, some peat moss, small and low maintenance plants like cactus and toys to decorate inside the bowl. For the G.Y.O.B (Grow Your Own Bar) project, you will need a small pot, potting mix, herb seeds like basil and rosemary to plant and by the time they grow, you can pound them fresh or dried and mix them to your drinks. Aint this 
fun garden projects
 to do at home? For more fun and easy ideas, Follow Miracle-Gro Pinterest page today, explore their forum for gardeners who come together and share your gardening stories too! Check out this short video about what The Gro Project is all about. Enjoy Gardening!