Short Scrapbook About Our Road Trip From West Virginia To Ohio
My husband and I went for road trip to attend an Applied Biblical Studies Conference. It happened 2 weeks ago.  The conference was held at Franciscan University in Steubenville, Ohio. We have to drop our kids to a friend's house in Titusville, PA and from there, we got our road trip started taking mostly of U.S. Route 22, crossing the borders between Pennsylvania, West Virginia and Ohio. Here's my short scrapbook with captions about our trip. Enjoy!
Page 1
Page 2
Page 3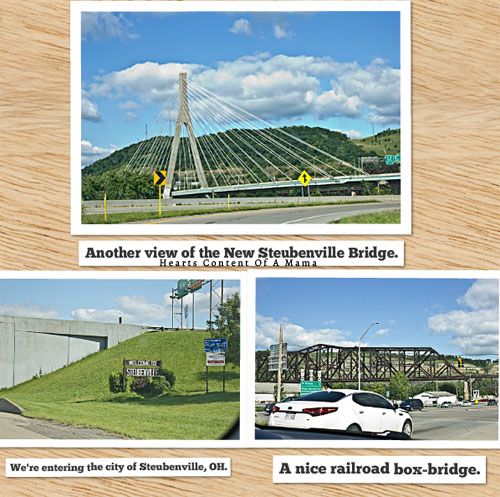 Page 4
Page 5
Page 6
We stayed 2 nights for the conference. There were 2 single beds and 2 study tables in our room. It's nice to experience what college dormitory rooms look and feel like. It might look low profile but we're prepared about it because we got the cheapest accommodation than staying in the hotel. There is a common bathing area where you can choose one of the many showers with curtains, sink with mirrors and toilet room with doors. We got free breakfast, lunch and dinner meals for 2 days. At the conference house, they have worship music band, excellent visual and sound technology, awesome panel of speakers who are very friendly and humble people even though they got Masters and Doctors degree in Theology. It was a wholesome experience to recharge the batteries of our spiritual life! I also got more photos on our road trip back home where we took a different route. Stay tuned!