Short Scrapbook About Our Roadtrip From Ohio To Pennsylvania
Here's the part 2 short scrapbook about our road trip back home from the bible conference a few weeks ago. My husband decided to take a different route from Ohio to Pennsylvania. It was an interesting route, as we passed by two huge power plants and the route has lots of scenic landscapes. So enjoy the view folks!
Page 1
Page 2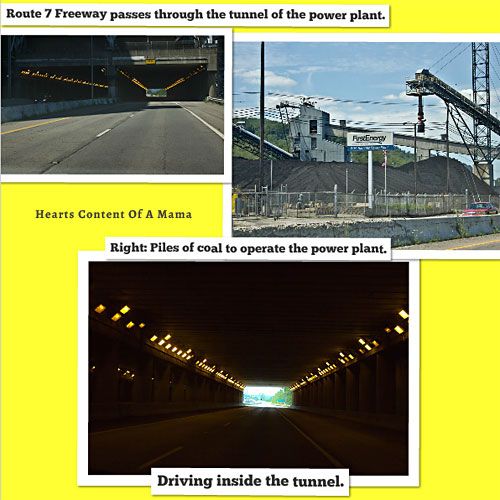 Page 3
Page 4
Page 5
Page 6
At first, I didn't want to leave the campus without taking one last picture with me in it. It might take a few years for me to visit back but I sure treasured the time I spent with my husband there. We passed by a coal-fired power plant which is at W.H. Sammis using Route 7 freeway. It was interesting to go through the tunnel under the power plant. One of it's chimneys is said to be one of the tallest chimneys in the world. They are also known to be one of the world's largest and most successful engineering firms. Beside it is the New Cumberland river locks and dam in the Ohio river. We passed by a nuclear power plant at Beaver Valley, PA. We sure closed our windows during this trip. I asked my husband if it's like the nuclear power plant that got damaged in Japan. He said yes and I said we should get out there fast. I know he's very fascinated of these huge engineering stuff but I got scared when we passed by that nuclear power plant. When we got to Franklin, PA, I felt relieved. I felt so excited to see my kids who are happy campers at our friends house in Titusville, PA.