One of the subjects that my 4 year old is learning lately is Phonics K. He learned about the lowercase "t" during the first week of homeschooling. I bought this set of 5 colored play doughs at Dollar General for $2. What I did is that I draw the outlines of letter t with different colors in a white board and let Little G pick up the color of the dough to fill up each letter t.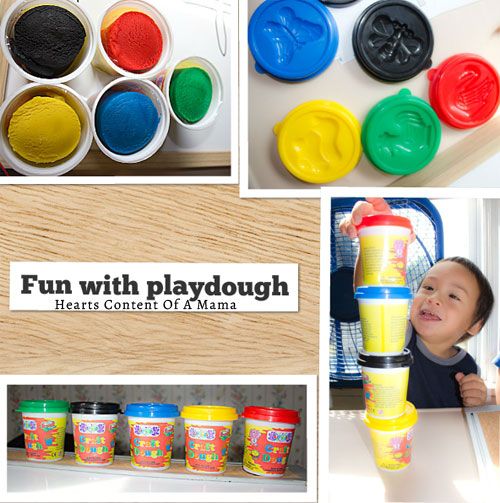 His little brother also picked up some play dough and loved playing with it. He loves to stack things.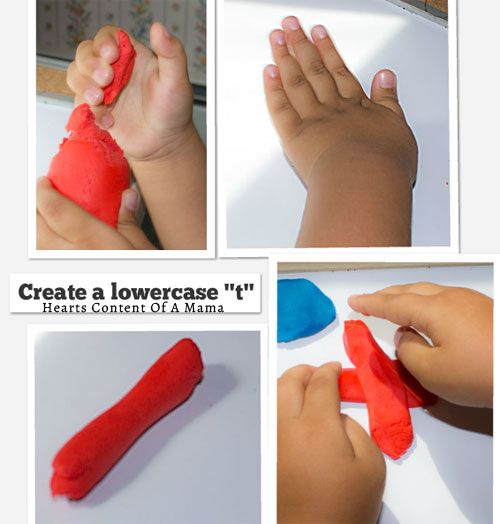 His process of making letter t. Rolling doughs into sticks and cross them together. He had fun and he did a great job!
I'm surprised that he can do lots of t's. WTG Little G!