Do you like to shop for fancy jewelry accessory at a very affordable price? Fancy jewelry are fun to wear anytime, anywhere. I'm sure every fashionista loves to wear them every day!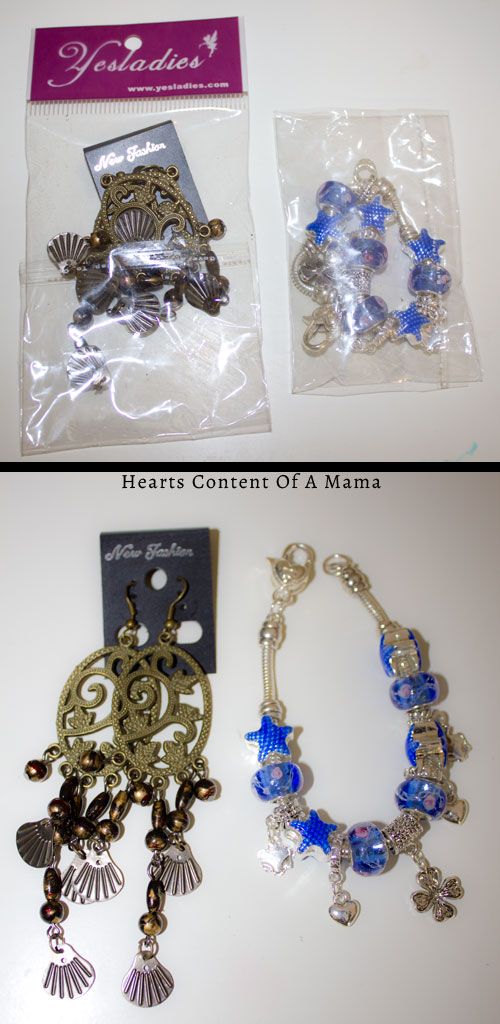 I'm glad I received this pretty oval earrings and bracelet from Tmart jewelry accessory online. I read mixed reviews about them but I'm glad that their representative who contact me was really nice. He said the first items that I'd wish to receive can't be shipped and I should pick items that can be shipped from their US Warehouse. Their website although very well laid out, made me think that the Worldwide shipping includes US. I guess what they mean about it is that only countries outside the US can receive those. There are items labeled Free Shipping & US Warehouse, so if you're from continental US, these particular items will be the ones ready to be shipped out to you via their US Warehouse. I'm impressed that I received the confirmed items in less than 3 days! Check out Tmart on Facebook  to know more cool products that they offer!
I really like this blue bracelet. It is made of silver plated metal and a glaze that looks like glass beads. The charms are cute!
I'm wearing the Oval Earrings. It's bigger than I thought, but I still like to wear it.
Thanks Tmart!
Disclosure: The jewelry products are being provided to me by Tmart for my participation in this blogging/trial program. These items are not intended as payment for any favorable opinions. I'm working with Tmart brand and that they provided the product for the review to ensure we're operating within FTC guidelines.