I have another opportunity to review another dress from Eshakti. Actually, I'm anxious to receive it because it took them long time to send it to me. I'm glad it is finally here and I felt so excited to wear it!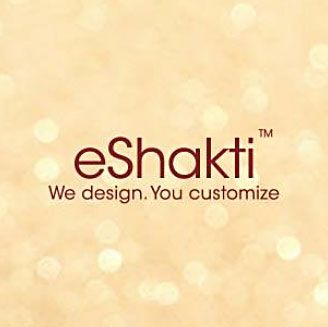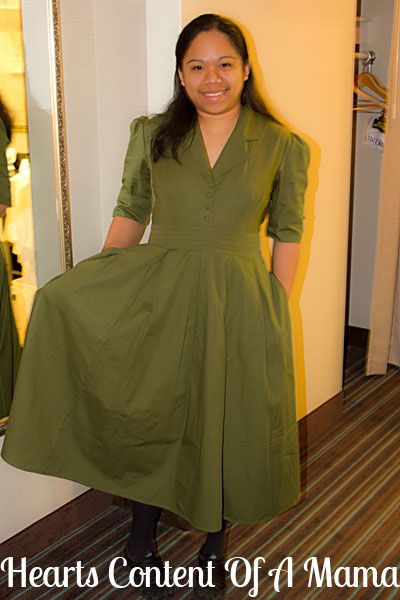 When I went back to their site and check out this dress, the page could not be found. I felt worried but when I saw their new arrivals, I saw a newer version of it which is this picture below and it's called Retro dupion shirtdress that has shiny fabric and blue greenish in color compared to my olive green shirtdress. When I put on my dress, it was loose on the shoulder, bust and waist. It's strange because this is the same measurements that I submitted in the previous dresses that I received from them. It could be that I just lost weight or something that made the dress look too loose on me. I still wear it after I took my photos but I added some safety pins on the sides at the waist and bust parts of it. I was wearing it for my USCIS appointment in Buffalo that's why the setting is in our hotel room, and the Lady who assisted me there gave me compliments on this dress. She said she likes it and of course I recommended that she should check out www.eshakti.com online too. Winks!
Eshakti has lots of beautiful dresses to choose from! They are very well known for sewing dresses that you customize online. Like for instance, on this dress, you can get it sleeveless, short sleeve, above or below the knee and mid-calf knee length skirt. It's really cool! Check them out!
The Retro dupion shirtdress is now $64.95. If you buy 2 dresses, you can get this one or a third one for free!
 The side view of my dress. I like the 3/4 sleeve and the style of the waist to back of this dress. The fabric quality is smooth, not to thin or thick. Love that it's a simple shirtdress style and it's elegant!
Disclosure: The clothing product is being provided to me by eShakti for my participation in this blogging/trial program. These items are not intended as payment for any favorable opinions. I'm working with the eShakti brand and that they provided the product for the review to ensure we're operating within FTC guidelines.