A few weeks ago, my husband and I had an important trip to Buffalo, NY. We passed by this little town called Gowanda in New York. We thought of stopping by for a few minutes to stretch while looking at this amazing combat machine called M60 A3.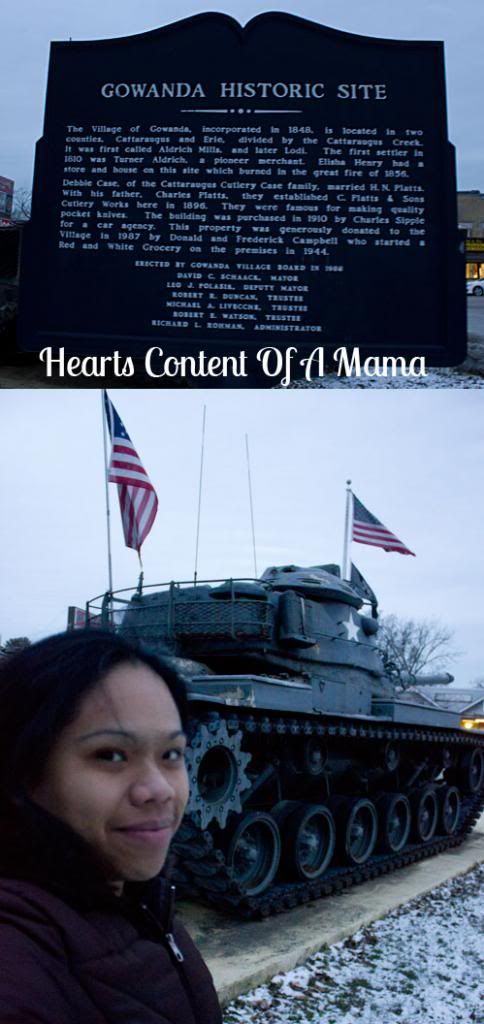 I remember the first time I saw it before when we went to the same route. Little G was still a baby then and we're happy to meet it again on the road. It's now RIP – Rusting in peace and one of the main attractions in the area. It's one of the machines used during the Vietnam war. The veterans at American Legion are taking care of this site. What's also unique in the town of Gowanda is that it is situated between two towns, Town of Collins in Erie County and the Town of Persia in Cattaraugus County. Gowanda is a native Indian term called "Beautiful place among hills". It is known for best hiking place and they have a waterfalls somewhere which I haven't visited yet.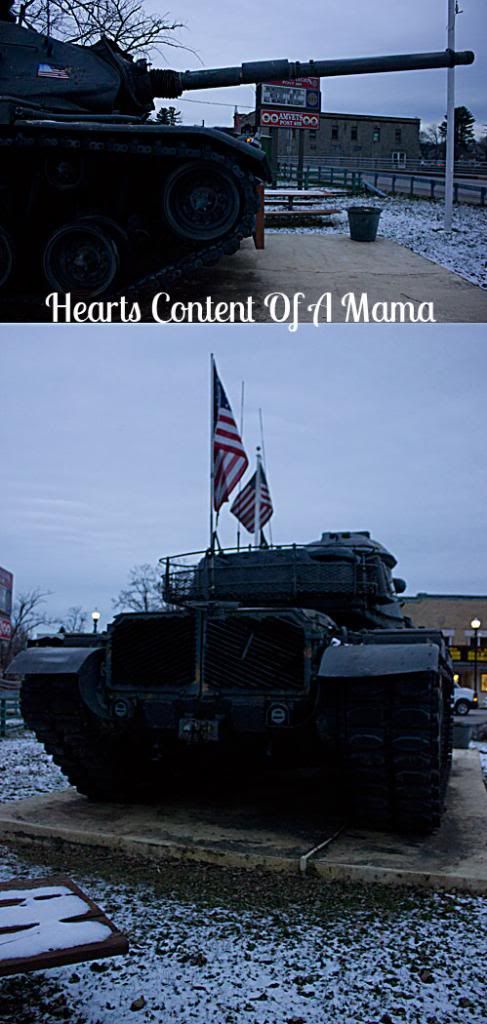 And here's the back and front view of the M60 combat tank. It can hold 4 army people inside.
Enjoy!