What are you looking for when getting a new pan for your kitchen? Do you go for non-stick pans? Have you considered getting one that is also FREE of PTFE, PFOA and other harmful chemicals?
There are times though that when I shop for kitchen pans, I look at the brand and the price. If I like the brand and if the price is affordable, I'll get it soon. I also like to use non-stick pans!
What I have here is a new, beautiful pan from Ozeri. I really like using this pan when cooking breakfast. It's small, 8 inches in diameter, and nice to use when you want to cook something small and fast. I read the product description and it's recommended that when using this product, you have to season the surface with 1/4 teaspoon of either olive or vegetable oil. It says rub the excess oil as only the smallest amount is needed when cooking. Ain't this neat? A quarter teaspoon rather than 1 teaspoon which I sometimes use in my eggs and pancakes. Super awesome! It's not just making me save oil but I am eating healthy food as it has less oil. It's other product recommendation are as follows:
Don't use non-stick spray oil as they may contain additives and tend to release too much oil.
It has ceramic coating that even under higher temperatures, no harmful toxic fumes (PFOA, PTFE and other harmful chemicals) will ever be released to the environment.
Lower heat when cooking is recommended because the Green Earth Pan is a better conductor of heat than traditional pans.
Do not prolong cooking under high heat as it can result to carbonation of food and oils and can decline the pan's non-stick feature.
Avoid pouring cool water when pan is hot as it can cause cracking over time.
Can be dishwasher cleaned but water hardness in regions vary so handwash cleaning is recommended.
I really enjoyed eating my fried eggs and pancakes for breakfast after cooking using this pan. I really recommend this to my family and friends! You can check out Green Earth Pan in Amazon online or if you prefer in-store, they are available in Sears and Home Depot between $24 to $26 bucks for 8 inched pan. And here's my breakfast ideas! Enjoy!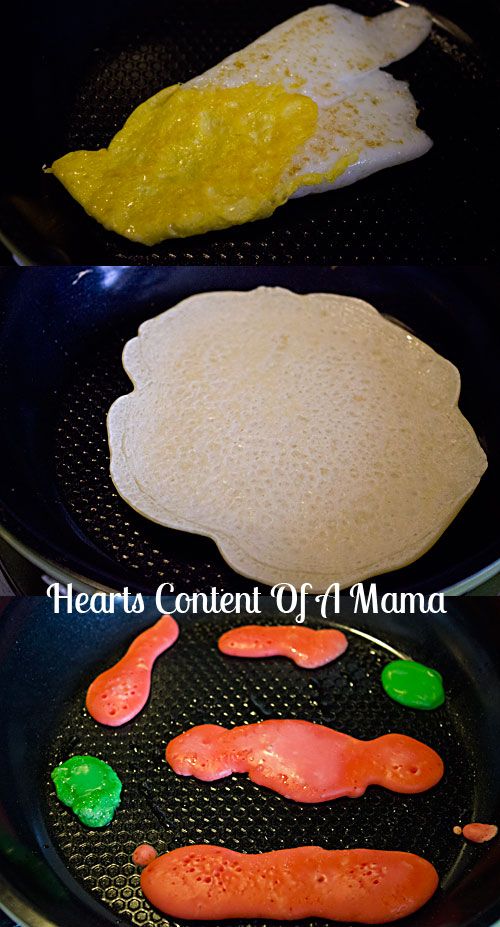 Fried Eggs and some Christmas themed breakfast, rudolf the red nosed reindeer and some people shaped pancakes surrounding a Christmas tree.
Disclosure: The cookware product is being provided to me by Ozeri for my participation in this blogging/trial program. These items are not intended as payment for any favorable opinions. I'm working with the Ozeri brand and that they provided the product for the review to ensure we're operating within FTC guidelines.