In all files that we have, we like to keep the videos as it's nice to watch it in action in our t.v. or computer screen. Now that you have saved videos of your precious memories, how do you keep them stored safe? One solution you might consider is to use Wondershare video converter ultimate software.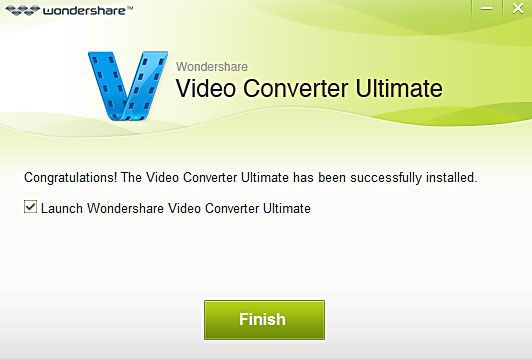 I received a Windows version installation of this software for review purposes and I'm really impressed of it. It can also be installed on a Mac computer. The installation that I experienced was nice and smooth. It took less than 10 minutes for it to finish installing in my computer. Once you click open the Wondershare desktop icon, it has three main tabs on the top for you to choose your task, which is to convert, burn and download videos.
In the convert option, you will be able to "Add FILES", one or multiple videos from your computer. In the download option, you will be able to add files by going to youtube and retrieve your videos uploaded there, take the url and put it in the "Add URL". Once your videos are in the download option, it will transfer files directly to convert option. You can select the files you want to convert into same file format there so you can burn it in your DVD. As I understand, DVD players play videos if the videos are in a file format of MPEG2 which is popular, and other DVD players support MOV, MP4, AVI, WMV, WMA and MKV. You can only choose one file format if you want to store or burn your videos into a blank DVD. Other than converting video files to fit DVD, you can also convert them into other file format that is suitable to your electronic gadget that you want to watch your video such as on a game psp, apple phones to tablets, android phones to tablets, HD, Web, 3D… any file format that Wondershare offers as they have 158 formats to offer. Here's some of my screenshots using their software. The only downside I notice is that the video edit setting has very limited options.

And here's some screenshots of the video I edited using Wondershare video edit setting. The one on top is the original video and the ones on the bottom are edited. The second screenshot looks a like it has a sepia effect and the third one has a nice frame around the video. Check out Wondershare video converter software today for $49.95 instead of $69.95. You save $10 bucks! Here's a coupon code: COU_WE04 for a $5 coupon.
And here's my Little G playing piano when he was 6 months old.
Disclosure: The software product is being provided to me by Wondershare for my participation in this blogging/trial program. These items are not intended as payment for any favorable opinions. I'm working with the Wondershare brand and that they provided the product for the review to ensure we're operating within FTC guidelines.