Who's a big fan of Dr. Who? Raise your hands! We have been watching the early series of Dr.Who lately. We have seen quite a few Dr.Who's and among them are: William Hartnel, Patrick Troughton, Peter Davison, Colin Baker, Tom Baker, Sylvester McCoy & David Tennant.
My kids have been very fanatic of the Dr.'s oldest villains, the Daleks. And so, the Daddy found some free printables online to create their first paper model of the Dalek Red Domed commander. Little G, my 4 year old was able to cut the easy parts of this model. I helped him on the tiny ones that are detailed to cut. He's so excited of his Dalek to get done and he helped in gluing most of the parts as I supervised him.
Our new HP printer really prints nice graphics on a cardstock. It makes the models more sturdy.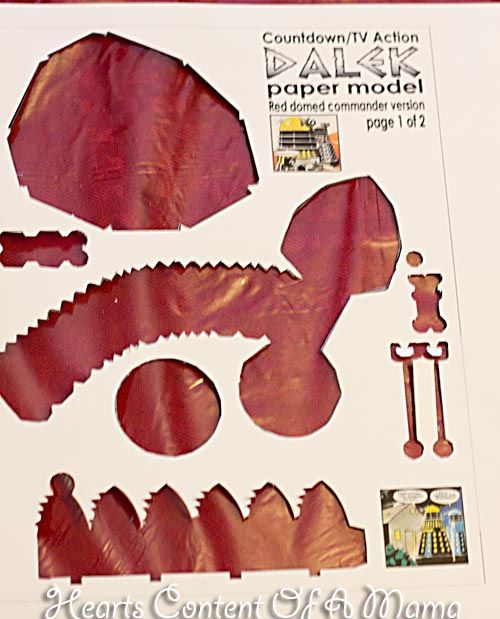 I made the second dalek for Little V, Little G's little bro. He asked mommy nicely and so mommy didn't hesitate.
The cut out parts ready to be assembled.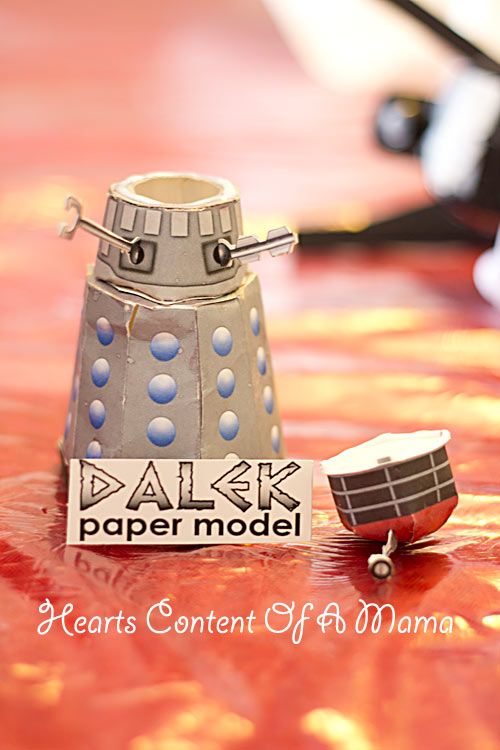 This is little G's Dalek. He put glue on the neck part to attach the head.
And voila! Little G's Dalek.
He said he wants to do more versions of the Daleks and the Tardis paper model. We shall see about that.
If you also want to print the free printable and make a paper Dalek on your own, check out this page 1 and page 2. This is what we printed out in the cardstock.