I can't turn down a cookie. I just love to eat it! I don't bake it everyday but on some occasions. Our church always have a time for fellowship during lunch time (after the Sunday mass) and there's always cookies and sweets. Cookies are great treats for anybody!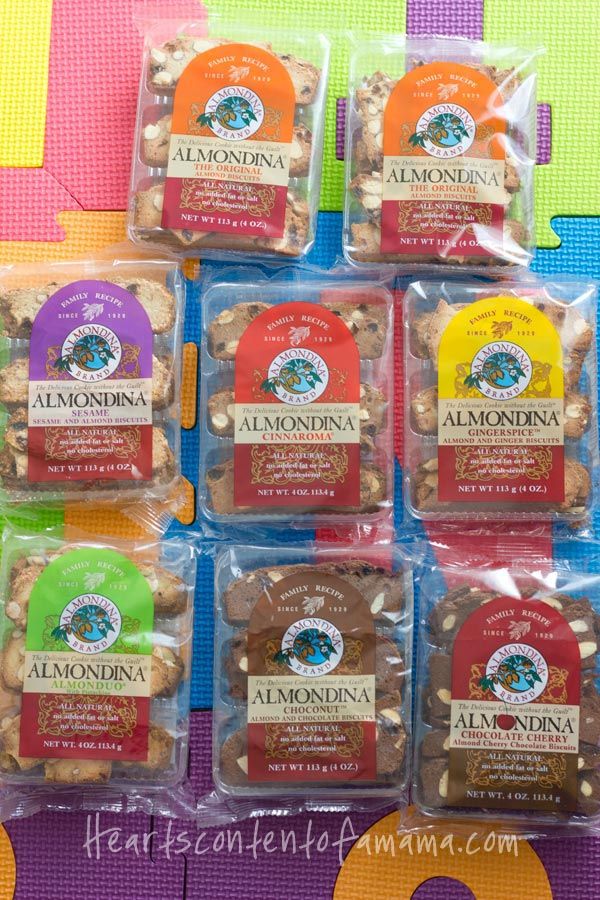 I also like to try different brands of cookies. I'm happy that I received this gourmet biscuits/cookies from Almondina to do a product testing and review! My kids and I are so excited when the box came. It's neat that they sent me 8 packs with different flavors in it! I was curious how it's going to taste like as the brand shows that it's made from ALL NATURAL ingredients and has Almond nuts in it. One by one, we consumed each packs every other day.
I really like the original and choconut flavors the most. The others are ok but I can taste the difference between those two flavors. The difference is that the other doesn't have cocoa flavor and both of them are not too sweet. The cookies are all thinly sliced and very crunchy. This is perfect for any cookie craver out there who is a "muncher". If you're on a diet or laying low on eating sweet treats, Almondina biscuits are best for you because it's made from egg whites and it's KOSHER (no animal fat).
I don't have anything CONS to say about this cookies. The packaging is good! They are healthy to eat! It's a nice cookie to just easily pull out during breakfast and pair it with coffee/tea or dip it in your favorite yogurt during snacks. You can pair your favorite wine and soft cheeses with it too! I highly recommend these cookies!
Here's a brief background about Almondina gourmet cookie:
Almondina are unique – a gourmet cookie, health food and snack, all in one. These extraordinary gourmet treats are created from Yuval Zaliouk's secret family recipe which has been passed down from generation to generation and was introduced to the market in 1989. FYI: Yuval Zaliouk was a world renowned musical conductor (www.zaliouk.com) and for the past two decades has been the owner of Almondina (www.almondina.com). Zaliouk's company is based in Ohio and his Almondina cookies are sold in all 50 States and several foreign countries.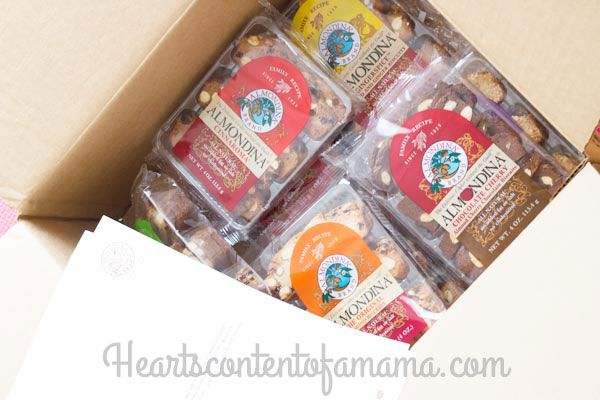 Almondina® biscuits are available in the following flavors:
· Original – America's all natural favorite with almonds and raisins.
· Chocolate Cherry – We combined the world's finest dark chocolate with plump cherries to produce an irresistible, decadent treat without guilt.
· Choconut – Rich tasting crunchy chocolate, but low in calories.
· Cinnaroma® – The original biscuit for cinnamon lovers.
· Gingerspice – Trend setting, with chunks of Australian ginger.
· AlmonDuo® – Double-nut wonder with almonds and pistachios.
· AnniversaryT – Award winning delight with a touch of anise.
· BranTreats® – Made with oat bran and the finest cinnamon "Cookies For Breakfast".
· Sesame – Irresistible, exotic, flavorful.
– Seasonal Pumpkin Spice – A seasonal attraction with a delightful touch of fall spices combined with the highest quality almonds and pepitas (pumpkin seeds).
They have new products:
· Chocolate Dipped – the Original® dipped in the finest, pure, rich dark chocolate was previously offered only certain times of the year is now available year round.
· Delights – The Original® Almondina totally encased in Milk chocolate.
· Yogurt Dipped – Brantreats® dipped on one side with a layer of all natural yogurt.
This is the Original flavor. It has almonds and raisins.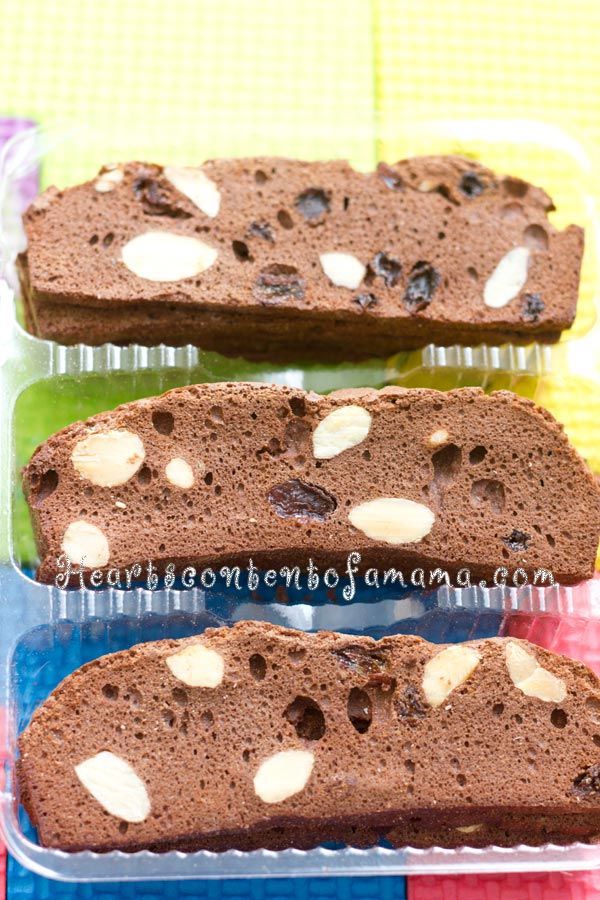 This is the choconut flavor.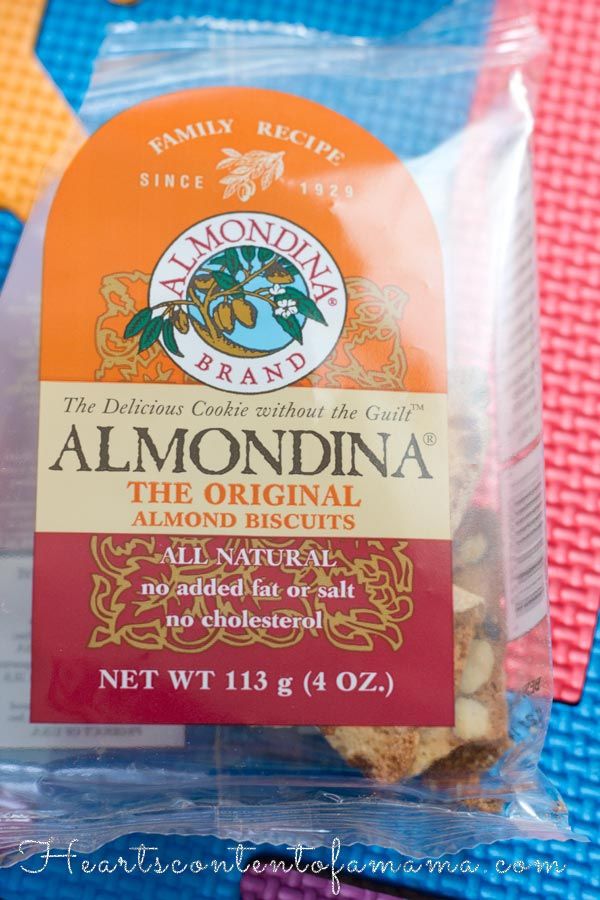 I love the original flavor.
Almondina® Biscuits are:
· Free of cholesterol, coloring and preservatives.
· Made with no added fat or salt.
· Low in calories – only 30 per slice.
· Kosher and Pareve (non dairy).
· as a cracker with cream cheese, Brie or other soft French cheeses.
· with a glass of sherry.
· crumbled as an ice cream topping.
· served to youngsters with milk.
· as a delicious breakfast on the way to work.
· Crunchy, addictive, healthful.
Check out Almondina in their Facebook page and Twitter page today! Follow them while you're there! If you want to know where to buy them, check out here if a store is near you.
Disclosure: The food product are being provided to me by Almondina for my participation in this blogging/trial program. These items are not intended as payment for any favorable opinions. I'm working with the Almondina brand and that they provided the product for the review to ensure we're operating within FTC guidelines.