I really liked this wood watch I received from Jord. It's really interesting and nice because it's made of 100 percent natural wood (It says so at the back frame of the watch). The wood grain does look real too! It also has stainless steel clasps.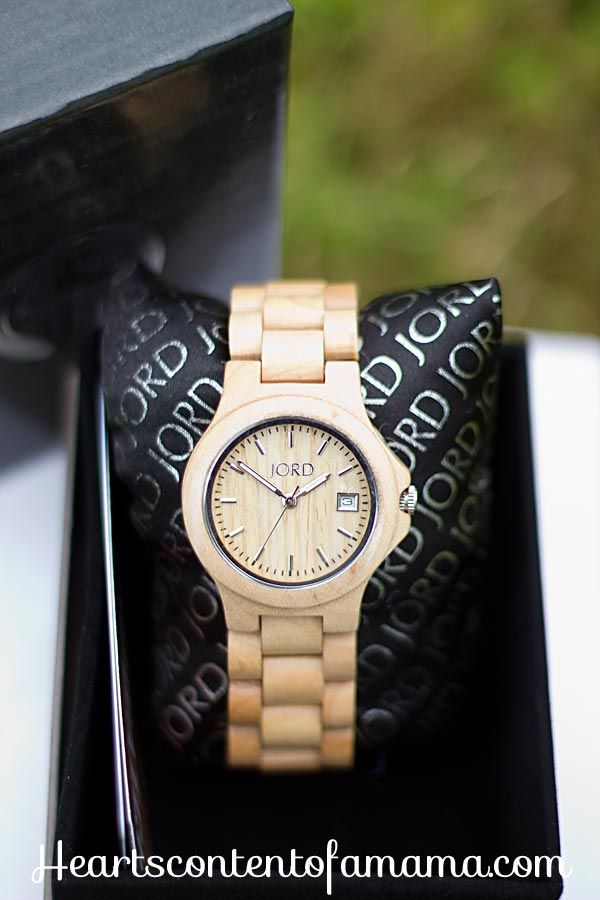 It came with a beautiful, sturdy jewelry box and the watch is secured in a soft, small pillow inside. I really fell in love of this watch. It is beautifully crafted. I tried it on my wrist and it feels very light to wear. I didn't have an allergic reaction for a few days that I was wearing it.
This is one of the Ely series in Maple (MSRP: $129.00) that I received for review. At first, I was looking at 4 different Ely series watch from their website. I was also looking for a watch that I can wear myself and I would prefer a small-face design. The other watches in their website are designed for men which has larger frames. The style of this watch reminds me of the favorite watch I used to wear in college. I had one that is made of stainless steel and it also doesn't have numbers but lines, and it's ok because I already know how to tell time. Another favorite feature that I like on a watch is that it has to have a date in it. I love this watch as it has all I need to tell time and the date.
If you are looking for a unique watch to wear and that you are not allergic to wearing natural wood jewelry, check out Jord wood watch today. They make beautiful and fashionable wood watches for men and women. Appreciate a fabulous craft made from the gift of nature too!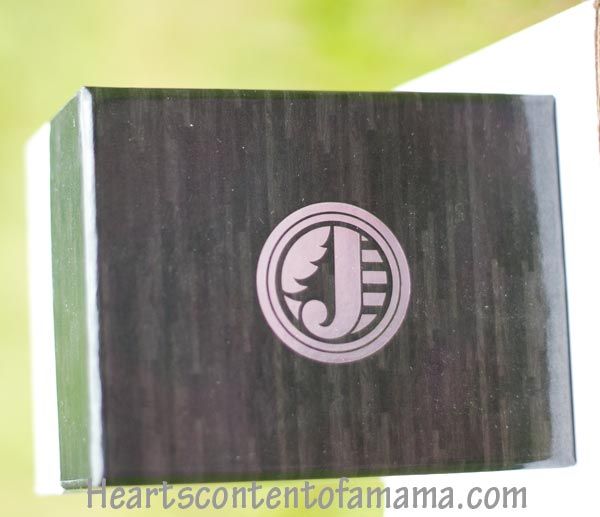 This is the box that came with the watch. It has a cute Jord logo in it. Smiles.
Jord wants to giveaway one watch to one of my readers. Don't forget to join in my rafflecopter below!
Thank you Jord wood watches!
Disclosure: The watch product is being provided to me by Jord for my participation in this blogging/trial program. This item(s) is not intended as payment for any favorable opinions. I'm working with the Jord brand and that they provided the product for the review to ensure we're operating within FTC guidelines.